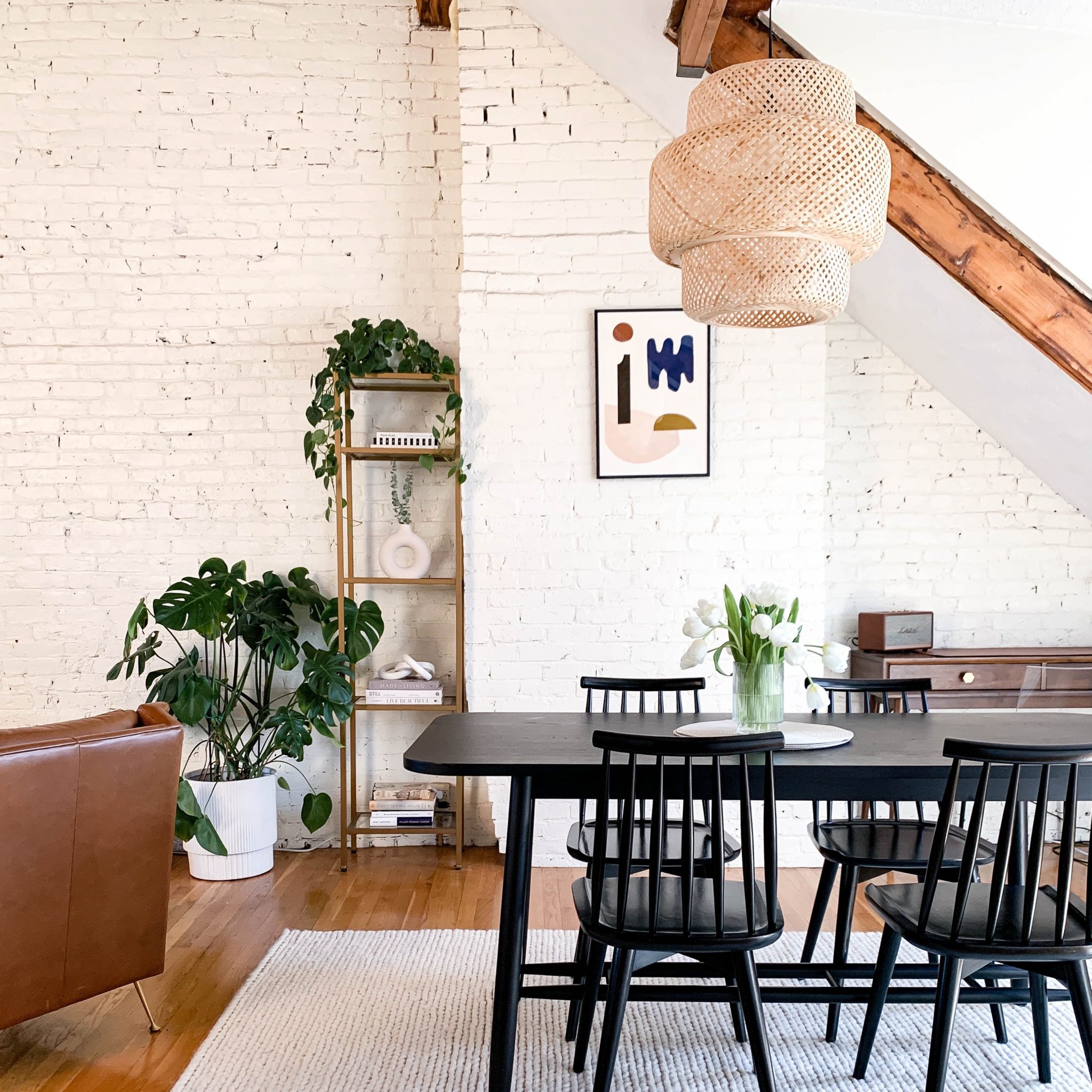 Lighting Ideas For Your Dining Table
Lighting is key to creating the perfect dining atmosphere. Whether you're planning a dinner party for friends or just looking to upgrade your space, it's important to find the right lighting ideas that will work with your decor and make your dining area look great.
Choosing the Right Light Fixtures
If you're going for a more minimal aesthetic, it might be best to opt for one statement pendant light that's hung centrally over your table. This way, the light's focal point will help to draw attention to the centre of your room and will provide a handy source of task and ambient lighting.
'A chandelier is a classic option to have centrally in your dining area, and it can be an effective way of making your table the central focus,' says Jane Rockett, co-founder of Rockett St George. 'An easy way to create an elegant chandelier design is to choose the shade of the crystals carefully. The glass shades are a great way to pick up on the other elements in your room, like the table cloth and chair cushions. The opulence of the crystals will also bring a sense of luxury to your room.
Chandeliers are available in all shapes and styles, so they're sure to suit your dining space. For example, a slender, linear chandelier looks fantastic over a circular table.
The shape of your table is also an important factor to consider when deciding on a fixture. A round fixture is an easy match for a circular table, while a linear fixture goes well over a rectangular or extension table.
You can also use a pendant light to highlight certain elements in your dining table, such as a candle or placemat. For instance, you might want to hang a lamp that has a beaded, geometric pattern over your placemats or a collection of candles around the table.
It's also a good idea to pick a pendant light that matches the color and texture of your other decor. For example, a woven chandelier may be the perfect addition to a dining room that features off-white throws and a woven rug.
Industrial-style lights are another great option for your dining room, and they're available in a variety of finishes and designs. You can opt to hang them singly over a small table or use them to create a cluster of five at different heights, which adds more drama to your space than just a single light.
Beaded lampshades are another option to consider for your dining table, and they're an inexpensive way to add a touch of playful texture to your space. They're a great complement to more traditional or transitional styles, and they can be paired with colorful cushions for a cozy look.
Metallics are a classic addition to any space, and they're a great match for glamorous lighting ideas. Adding double pendants over your dining table makes it easy to bring in metallic shades, while the two lights grouped together will also ensure everyone at your table has a clear view of their plates.